This post may contain affiliate links, see
About Us
for details.
Are you looking to make a bit of extra cash? Sure you can work nights or weekends as a pizza delivery person, drive for Uber, do some baby sitting or dog walking. But what if you could put your creative skills or artistic instincts to work as a side hustle?
Here are eight ideas for making money from your creative hobbies.
Illustration
Do you love to draw or paint? If so, you can monetize this hobby and sell your work on Zazzle, Redbubble, Society 6 or a host of other platforms. How does it work? Create an account and upload your digitized pieces. You can sell prints to hang on someone's walls or create clothing, stickers, mugs, and even bedsheets from your artwork. Best of all once you create the art and upload it you don't have to do anything else. No communicating with customers or running around getting the pieces made yourself at a factory.
Of course if you have a platform like a website or Instagram you can promote your work and hopefully attract more buyers, but you don't have to.
Serious about selling on Redbubble? Take a look at this guide to selling on the Redbubble POD platform.

Photography
Are you a shutterbug who loves snapping photos? Are you a collector of expensive photography equipment? Put that hobby to use and sell some of your work. There are many ways to do this. Of course you can offer your services as a photographer for weddings, portraits and events. But you can also sell your photos and videos online.
One avenue is via stock photography sites like Shutterstock. Upload your images and categorize them and wait for people to buy and use them for personal or commercial projects. Again if you can promote your work via your website or social media that is best, but you don't have to. Another way to sell images is to upload them as fine art pieces on platforms like Society 6 for someone to hang on their walls. Maybe you want to do both? It really depends on your style.
Check out the amazing photography classes on CreativeLive and Skillshare that can help you improve your skills and get helpful tips on how to start a photography side business. Learn from professionals and people a few steps ahead of you in the journey.
Check out the Black Friday – Cyber Monday deals on How to Become a Travel Photographer here.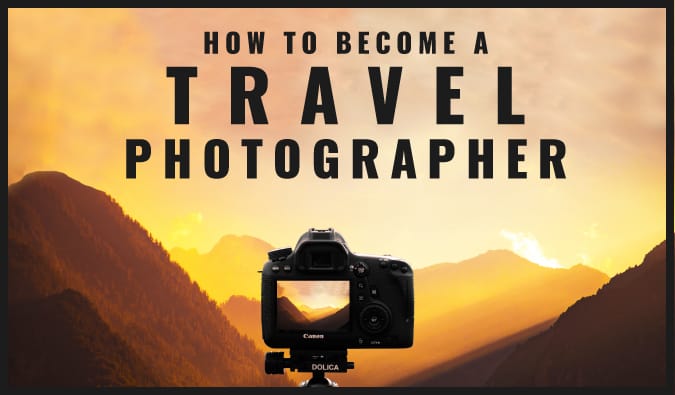 Cooking
We all gotta eat. But some people have a gift for combining ingredients into something magical and delicious. Is that you? Maybe you could start a food blog to share your favorite recipes and tips and then make some money from ad revenue and sponsors. (Check out Food Blogger Pro to learn tons of tips and tricks)  You could also teach cooking courses in person or online on sites like Skillshare. Of course you could also write a cookbook. Or maybe you'd like to create a tasty product to put out on the market. Opening a cafe or restaurant is more than a full time job but perhaps you could do part time work as a chef or caterer. The options are endless with a talent like this!
Graphic Design
Designers are always in demand. Maybe someone needs help with a new logo or creating flyers or business cards. Perhaps a blogger wants a new look for their website. Or a local restaurant needs a new menu or signage for their building. There are always freelance opportunities for good designers. If you don't like hustling for clients you can also create designs that can be customized by buyers like icons, logos or layouts. Creative Market is a great place for this type of work.
Zazzle is an excellent place to sell business card designs. Another option is to design things like invitations and greeting cards for sites like Minted.
Crafts
If you have a crafty hobby like knitting, jewelry making or ceramics, you've probably already considered selling your work. Crafty people usually love to constantly make things, yet they don't want to fill their house with a million scarves or bowls. Often that means that friends and relatives get a lot of handmade gifts.
Why not try selling your work at local craft fairs or on Etsy? You can also try Amazon Handmade. Sellers say that Amazon does much of the marketing for you!
Want to learn how to sell on Etsy? Check out this helpful online class.

Writing
Whether you enjoy writing poetry or prose there is always a market for good writing. Sure it might be a challenge to make a full living as a wordsmith but it can be a fun side hustle. Perhaps you could start a blog or write content for others, sell your work to publications like magazines and newspapers or even start writing a book. Fiction, non-fiction or something in between – all are possible money makers. You could even put your writing or editing skills to the test crafting tweets or text for social media as a freelancer.
If you know multiple languages, translating is also a lucrative possibility.
Would you like to learn how to write and pitch a book proposal? Check out this online class on how to do that from the successful bloggers and authors of A Beautiful Mess. 
Flower Arranging
Everyone loves flowers, but some are more obsessed than others. If you spend your Saturday shopping at the flower market and making arrangements for around the house why not put those skills to work? Maybe get a part time job at a florist shop or sell and deliver your designs to small local businesses.
If you are more of a gardening fan there are lots of ways to share your talents too. Maybe create planter box arrangements or teach others how to grow vegetables.
Check out this online flower designing class on Bluprint by Carly Cylinder with a 7 day free trial.
Music
Creative performers can have it rough. Talented musicians might struggle to get noticed, pitching to record labels, busking on the street, always hustling. But if music is simply a hobby you can find a few ways to take your talent and passion and maybe make a bit of money. Maybe you can sell music tracks to YouTube video creators? I feel like these folks are always using the same sounds. Why not sell them an inexpensive package of tracks for background music, intro jingles and the like? Or you could teach your talents locally or online.
Bonus: Teach Creative Skills
Do you have skills in any of the above creative fields or other ones? Why not teach these skills to others? Of course you can find a place to teach in person in your community or go further afield and teach online. Sign up at Skillshare, Udemy or Teachable to become a teacher, make your own instructional videos and materials and teach techniques to students all around the globe.
Almost every talent and hobby can be monetized. Love wine or craft beer? You can write about it or take groups on tours and tastings. Are you an amazing dancer? Teach others or host meetups where you can dance with others. Obsessed with tarot cards? Do readings at a local festival or craft fair. Love hiking and backpacking? Lead local groups onto the trails.
But before you rush to earn the big bucks from your favorite activity think a bit about whether making a business out of your hobby will dull its shine. I speak from personal experience. I have been passionate about almost all of the above activities, and sometimes I found monetizing them killed the joy. Suddenly it became something I had to do rather than something I was passionate about. Make sure to balance the business side with the fun side.
I hope this article helped you think of new side hustle ideas and ways to make money from fun things you are already doing! Enjoy!
You might also like these posts: